Let's take a look at the most popular tub and shower options for the master bathroom whether you are planning the design or choosing the final pieces.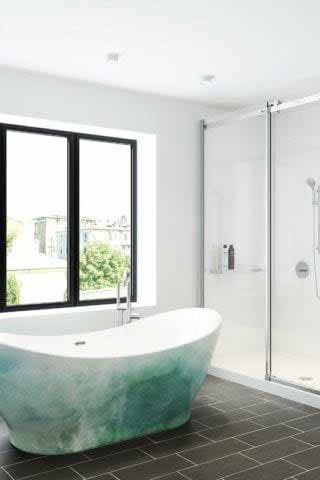 Let's take a look at the most popular tub and shower options for the master bathroom whether you are planning the design or choosing the final pieces.
Prior to getting into a jetted Jacuzzi bath, there are a number of things to clear up. Identify the dimensions, shape and layout of the bathroom before you buy a tub and shower so you know which type will fit and where it will go.
Consider maintaining the materials to be used by keeping wear and tear costs down over time. Next, create a mood board or highlight style choices that align with your design vision.
The final step is to create an itemized budget for materials and products, and don't forget labor and installation costs
Tub and Shower Materials and Finishes
A bathroom fixture's materials are determined by several factors, mostly by cost, functionality, and aesthetics. In addition to cast iron and polymer tubs, showers consist of fiberglass and glass, ceramic or stone tile, natural stone, and acrylic.
In addition to the traditional tub and shower combo, separate tubs and showers can be extra luxurious and possibly even practical.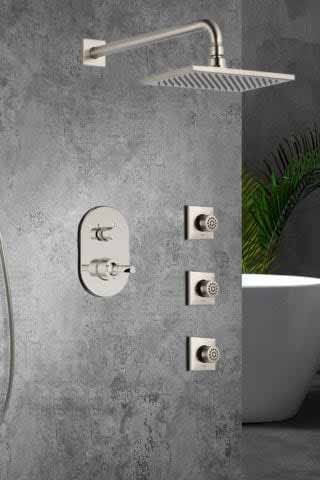 Alcove—A popular style, alcove tubs are installed in a three-wall nook. This tub is also known as a recessed tub and typically has wall-mounted faucets.
Freestanding—Just like the name states, freestanding tubs stand all on their own in the bathroom. These tubs do not need to be installed in or next to a wall, but they must be near water lines to operate.
Soaking—Varying by size and style, soaking tubs are deep enough to immerse oneself in from head to toe.
Tub/Shower—One of the most common bathroom fixtures, the combined tub/shower unit features an installed shower head. The tub can be enclosed in fiberglass, glass or a curtain for showering.
Walk-in—This tub comes with a hinge door for walk-in level entry and has a special sealant to prevent water from leaking during bathing.
Whirlpool—The whirlpool tub can provide a luxury hotel or spa bathing experience.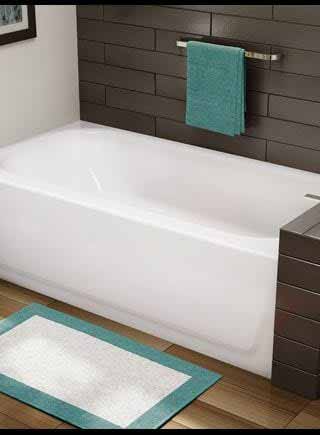 Body—This shower includes multiple shower heads or jets, often in a tower system, to spray the body on all sides with rainfall-style water drops. It can be designed in tandem with other shapes such as a rectangular or circular enclosure.
 Circular enclosure—Circular-shaped shower units are freestanding and can support a variety of materials and shower heads for unique or individualized use.
 Corner enclosure—Like a corner sink or alcove tub, this walk-in shower is built into two walls that connect in a corner.
 Curved enclosure—This shower is similar in function and materials to a rectangular or circular shower, but is curved in shape.
 Custom—This shower is completely and utterly you. A customized shower is crafted and installed to your specific needs and design.
 Neo-angle enclosure—Similar to the corner enclosure in build, scale and materials, this modern walk-in unit is built into a corner but with the front corner sliced off.
 Prefabricated—As the name indicates, this self-contained shower is already built and ready to install in the bathroom. The one-piece, simple structure includes a shower wall and pan. This option typically comes in only a few designs and sizes, so it can be limiting.
 Rectangular enclosure—The rectangular-shaped shower enclosure is typically made of fiberglass, glass or a mixture of tiled walls with a glass door for access.
 Waterfall—This shower enclosure includes a shower head placed on the ceiling or high on the wall to create a waterfall effect.