We offer a wide selection of Easy Access, ADA Compliant, Tile Over, and Roll-in shower bases for all types of custom bathroom projects. Specially designed for those aging in place and experiencing mobility disabilities,
We'll guide you every step of the way and with the help of our experts, you'll design your new oasis. You'll choose exactly what you want and we'll take care of the rest! You'll select colors, patterns, hardware and optional accessories that reflect your own style.
Our collection triumphs with exclusive and revolutionary design in the world of bathrooms, offering custom-made shower trays that fit like a glove into your available space.
The sandblasted or soft sandblasted finishes assure the shower trays' anti-slip properties, making them completely safe for you and your loved ones. Silestone offers a wide range of colors, so you can choose a shade that fits in perfectly with your color scheme, and prepare to enjoy the bathroom of your dreams.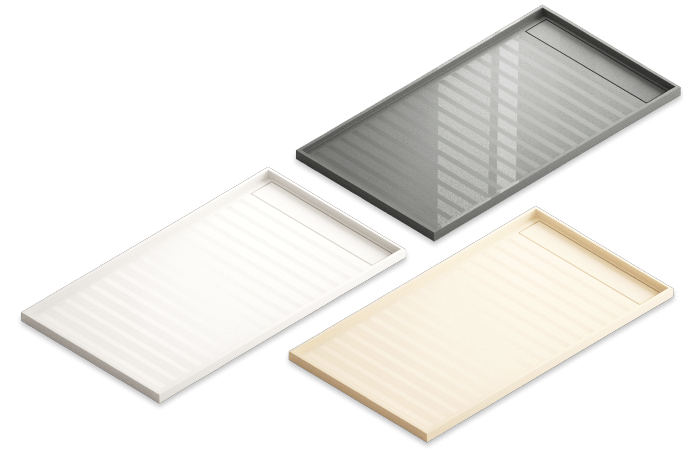 Inspirational bathrooms for your home
If you want a modern kitchen with an industrial or minimalist feel, Silestone and Dekton are ideal options thanks to their large format. Enjoy the creative freedom of a material that establishes a new paradigm, creates continuity within your home, or breaks all the rules. Turn your kitchen into a sensory experience, and surround yourself with the best materials for the job.
You may also be interested