Chances are you'll renovate your bathroom at least once or twice in your lifetime. Whether you're looking to upgrade the fixtures to provide a more modern aesthetic, or you want to add that soaker tub you've always dreamed of, bathroom renovations are always a good investment.
Our expert team of in-house trade specialists works together to ensure your bathroom dreams come to life. Our custom cabinet shop provides customers the opportunity to select the cabinets, flooring, and countertops that best suit their personal tastes.
We will work with you and accommodate any changes, alterations or additions you might have while the project is underway to our best ability. Any additional materials or work required by customer request are subject to added costs. We maintain a fundamental philosophy to form partnerships built on trust. We have built a reputation for consistently delivering commercial / Residential construction solutions for our clients, with uncompromising quality in every detail.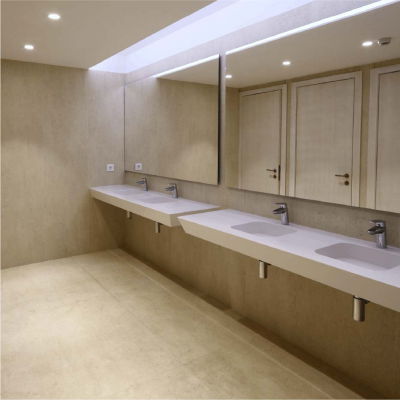 We Pay Close Attention To Detail
You may also be interested